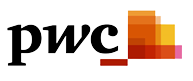 92% of the project failures are due to managerial aspects which reflect skill gaps in stakeholder management, scope management, planning, and resource management
70% of employees haven't mastered the skills they need for their jobs today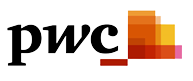 80% of projects classified as high-performing use a certified project manager
Rising Career Opportunities in Project Management
On LinkedIn.com, there are more than 15,000 project manager-related job openings from different firms in India.
Whereas on Naukri.com, there are more than 70,000.
Programme Overview - Key Highlights​
Unique Curriculum
Immersive content, Crafted by people who have been there, done that
Capstone Project
Apply your learnings via a real-world project guided by an industry expert
Career Support
Career Counselling, Profile Building, Interview Readiness & Access To Curated Jobs
Free LinkedIn Learning
Receive a free learning account worth $ 500 / Year for your perusal
20+ Hands-on Projects
Learn from real-world case studies & business challenges projects
150+ hours of learning
Applied and practical learning to build concepts and expertise on top
Doubt Resolution
Timely doubt resolution by peers and Teaching Assistants on the Q&A forum
BYOI
Bring your own idea or work on a problem identified by mentors and industry execs
Learning Support
Receive unparalleled guidance from industry mentors and teaching assistants
Quality, Accredited Programs
We offer high-quality study programs with career-relevant content and a practical approach. Our study programs have received multiple accreditations and awards, and IU is one of the top institutions on the CHE university ranking.
Best-in-class content by leading faculty and industry leaders in the form of videos, cases and projects, assignments and live sessions
Step-by-Step Placement Support
Career Counselling​
We assess if your current role is aligned with your strengths and interests and help you identify and understand the areas to work to achieve happiness and success​
Leadership Profile Building
Our Resume writers experts in using the right keywords to highlight your career goals and achievements which makes a difference between a good resume and a great one.
Interview Preparation
Master the art of giving interviews and cracking them with ease.Practice important interview topics and resolve common misconceptions. Evaluate your interview preparation. Improve via expert feedback
Access to curated jobs
Get an alumni status which will provide you Access to Job opportunities aligning with your role, skills, experience, and interest
"The course touches every aspect of project management which you required to know and become important, especially when it comes to Industry leaders such as Sandeep and Rohit. The course also has real-life examples and assignments to make sure you get hands-on experience in each and every aspect of it."
"Gururo's course on IT project management , which is in patnerships with top university and leading industry players , speeds up the learning process. In addition to this, frequent live sessions with Industry leaders help you get a better understanding of how to resolve live situations and challenges."
"Gururo upskilled me to multiple levels which was not possible without structured and practical learning. I decided to go with Gururo considering the course coverage which is from Basics to Expert level and the price point. No other courses come close to the syllabus and price plus the career assistance is superb."
Refer someone you know and receive Amazon vouchers worth INR 2,000!*
Frequently asked questions
This programme is ideal for mid to senior level executives professionals who want to excel at project management and are eager to adopt new ways of thinking.
A Bachelor's Degree or Post Graduation Degree in any discipline from a recognized University or Institute.
The admissions process is completely online. Following are the key steps in the application process:
Step 1 – You must apply for the programme on Gururo's website. The application form will capture information related to your educational and professional experience.
Step 2 – Post application, the suitability of your profile will be evaluated by Gururo's and IU's Admission Counsellor Team. If approved, you will be shortlisted for the program.
Step 3 – Shortlisted candidates will receive a call from our experts to discuss on details and receive a provisional admissions offer. Final admissions offer will be granted upon payment of the full programme fee and successful submission of the required documents.