India's only Education Platform for Practical Learning
Stay at the top with
Practical Learning
  – Don't settle for '
Aaram Ki Degree
'. Learn from top industry leaders who have BEEN THERE, DONE THAT!
Our top University Partners.
Experiential Learning imparting practical knowledge
Online Classes
Attend online classes taken by top industry leaders and highly qualified professors on weekends
Apply on Monday!
Learning isn't just limited to live classes with our developed content. Apply the knowledge on the job
Ask Questions
Reach out for any technical help, anytime and get the best assistance from our experts irrespective of holidays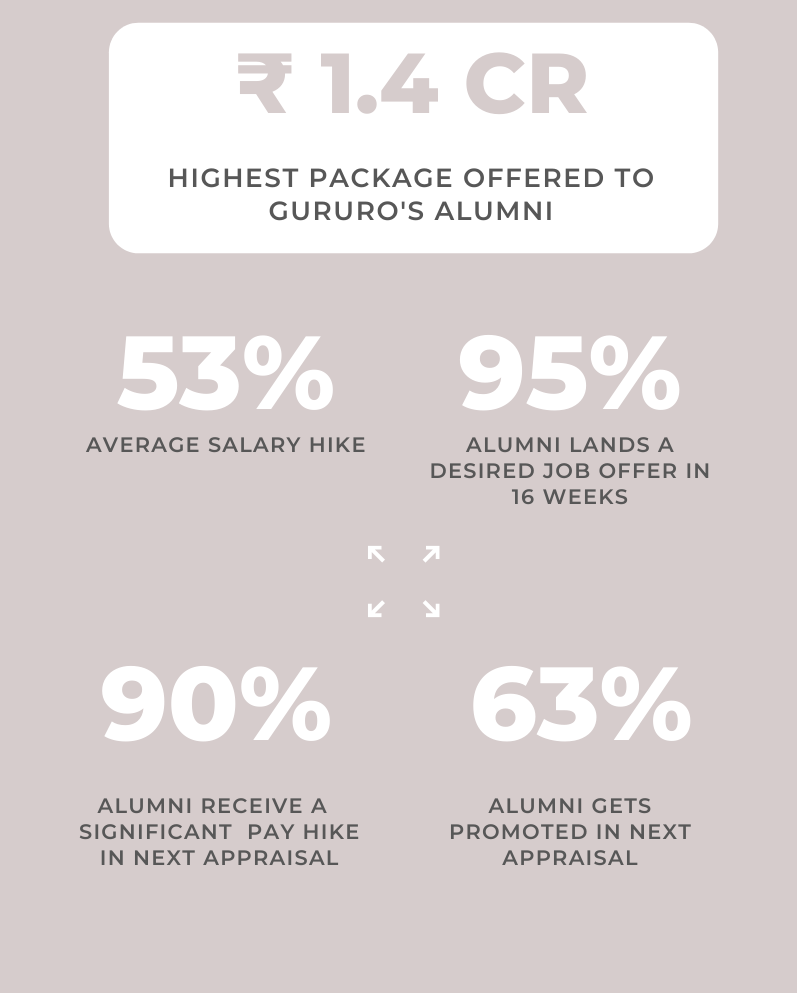 Speak With Us To Get Your Profile Analysis For A Career In Project , Program & Delivery Management​
The team who assess your profile are working in Leadership positions in Organizations – TCS, Walmart, Jio, Amazon, Netflix, Google, and VISA.
So don't miss the chance to hear from experts who have guided thousands of professionals.
Step-by-Step Placement Support
Career Counselling​
We assess if your current role is aligned with your strengths and interests and help you identify and understand the areas to work to achieve happiness and success​
Leadership Profile Building
Our Resume writers experts in using the right keywords to highlight your career goals and achievements which makes a difference between a good resume and a great one.
Interview Preparation
Master the art of giving interviews and cracking them with ease.Practice important interview topics and resolve common misconceptions. Evaluate your interview preparation. Improve via expert feedback
Access to curated jobs
Job opportunities shared aligning with your role, skills, experience, and interest.
What Our Alumni Loved THE MOST!
Join the most powerful network 1000+ Project Management Professionals.
It was a wonderful session. The entire program curriculum was well thought out to ensure that all areas of program management right from Leadership qualities, Negotiation, Conflict management, Risk Management, Agile Methodology, and more are covered.
Leena Bejoy
Vice President
Excellent content and very knowledgeable trainers. Interesting and stimulating. Role-playing and exercises were excellent. I highly recommend the program management program to crack any leadership interview in any reputed service or Product organization.
Gurudatt Kunchur
Project Manager
Trainer's perseverance and great communication skill really made the session to be more engaging. I strongly recommend this 2-day session for Scrum masters, Project managers, Delivery Manager and aspiring Program managers to gain out of his session to excel in their career.

Balasubramanian N
Product Management
The content was very good.I was apprehensive to start with on how simulations, group activities will be done online but every thing was beautifully planned and designed. It was very interactive session with trainers knowledge being great on all the subjects. I am happy.
VenkataSambhasivaRao
Prinicipal Solutions Architect
For queries, feedback & assistance
Speak with our Career Mentor