Regardless of any industry If you are working in managed service or maintenance projects, it's imperative to know nitty gritties of SLA. It will boost your employability, skills set, and salary.
This course teaches you the practical implementation of Service Level Agreement with a case study
Created by experts from
 (129 ratings)  673 students
Gururo is focused on providing you with the best practical learning. All the courses are designed to impart practical knowledge, not bookish Gyan. 
Speak to our Program counsellor
The objective of this Course
Understanding of Service Level Agreement and its practical implementation is one of the key requirements in any service organization.
Many organizations expect their project manager, service delivery managers to have an understanding of how to baseline support projects and calculate/avoid penalties.
The course takes you through a practical journey of understanding the significance and implementation of SLA from scratch. The most important aspect covered is Penalty Management.
This course aims to empower you with knowledge on Service Level Agreement which will enable you to enhance your understanding of managed service projects.
The course can help you gain practical knowledge which will help you to land lucrative roles in IT and other exciting industries. Project/Delivery Managers having sound knowledge in SLA management drive better project performance and are often rewarded with substantial pay raises 
1000+ openings in the below companies for the position of Service Project Manager/ Service Delivery Manager where this course understanding is a must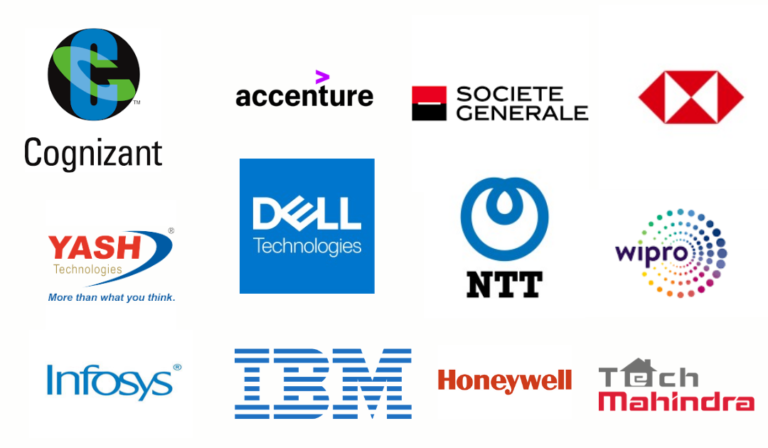 Salary range of the professionals working in the role of Service Delivery Manager, executing the concepts taught in this course

Real-world projects from industry experts
With real-world examples and immersive knowledge in the content, you'll master the tech skills companies want.
Flexible learning program
Get a custom learning plan tailored to fit your busy life. Learn at your own pace and reach your personal goals on the schedule that works best for you.
Career services
You'll have access to resume support, Github portfolio review and LinkedIn profile optimization to help you advance your career and land a high-paying role.
Technical mentor support
Our knowledgeable mentors guide your learning and are focused on answering your questions, motivating you and keeping you on track.
Earn a certificate and boost your career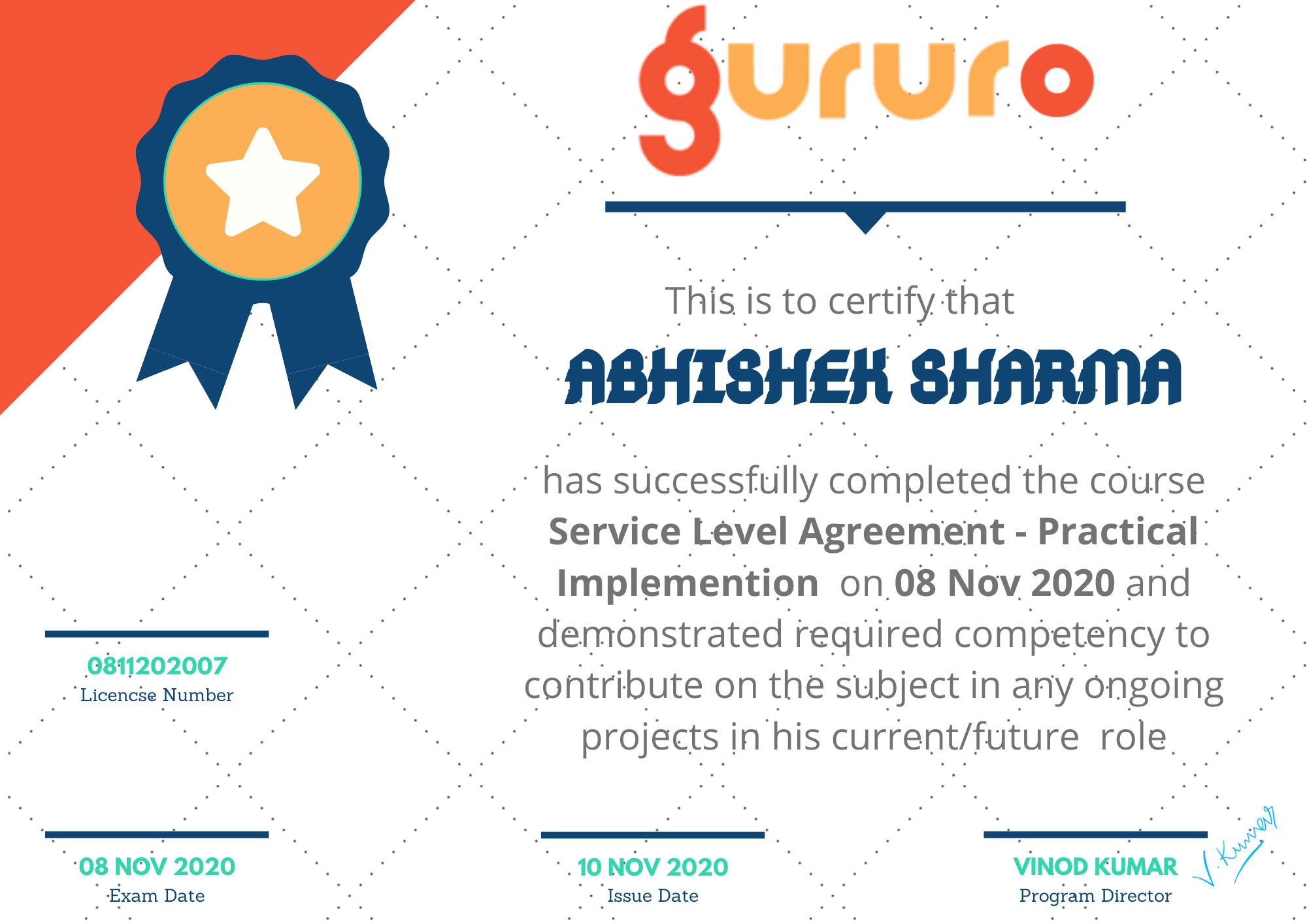 This is a sample certificate for display purpose
WHAT ARE CRITICAL SERVICE LEVEL
HOW SLA's ATTRACT PENALTY